Stressless Luna Fabric - Do you like Chenille? The Stressless Luna Fabric textile is 100% Chenille Polyester. Superior softness with a sensational luxurious appeal and a textural, woven look. Stressless Luna textile may be washed at 40 degrees or use a furniture foam cleaner.
EKORNES® Stressless Luna Chair fabrics can be trusted to deliver long life, warmth and comfort. Every fabric has been tested extensively to endure either heavy duty or normal use. All "hard use" fabrics are acceptable for families with children. All their textiles exhibit beautiful textures, ultra smoothness, timeless design and usefulness for any décor. Stressless Luna Fabrics already meet the strictest furniture industry standards respecting nature, light tolerance and flammability.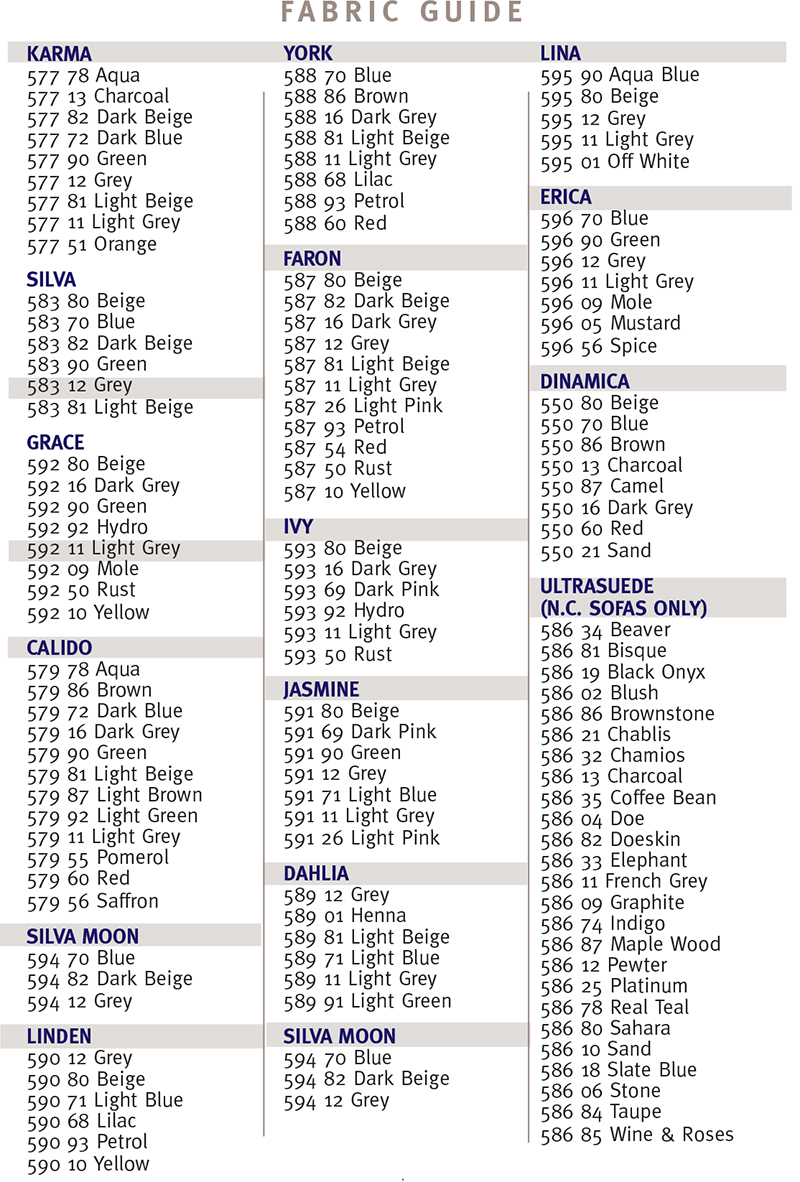 STRESSLESS LUNA FABRIC COLORS:

Mustard Luna Fabric
Stone Luna Fabric
Light Grey Luna Fabric
Grey Luna Fabric
Charcoal Luna Fabric
Red Luna Fabric
Dark Blue Luna Fabric
Light Beige Luna Fabric
Brown Luna Fabric
Light Brown Luna Fabric
Green Luna Fabric
About Stressless Leather - Ekornes purchases its upholstery leather from the leading worldwide tanneries. The hide selection process is overseen by Offical Ekornes Stressless inspectors using the most stringent international quality control standards in the industry. All Stressless Leather is aniline-dyed. Color nuances are normal and should be expected. Please note that Leather absorbs moisture and breathes. With this some color changes will occur with time and will be accelerated with exposure to sunlight.
Stressless Leathers are offered in four different Grades:
Stressless Fabrics are offered in six different styles:
Stressless Luna Fabric


Visit our San Diego Showroom for the latest specials.
We have hundreds of Stressless Chairs in stock for immediate shipping. No Factory Delays. Call us today.

We have the Largest In-Stock Selection of Stressless Recliners, Herman Miller Seating, Human Touch Massage Chairs, The Perfect Chair Recliners, Fjords Recliners, Stressless Office Chairs and More. Fast Shipping from our Warehouse.